Job Title

HM physicians, we have the key to happiness.
We're all physician owners in the group we call home: US Acute Care Solutions. It's a house that stretches coast to coast, and it's filled with HM and EM physicians who are passionate about caring for patients.
Posted - January 19, 2018

Hospitalist/Nocturnist opportunities in PA
Hospitalist/Nocturnist Opportunities in PA - Starting Bonus and Loan Repayment
Posted - January 19, 2018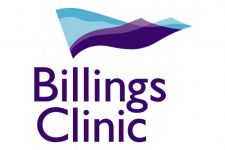 Seeking BE/BC Hospitalists- Billings, MT
Seeking BE/BC Hospitalists to join our group in Montana's premier, state-of-the-art medical center, which serves as the region's tertiary referral center. Our seasoned team values work-life balance and collegiality.
Posted - January 20, 2018
Nocturnist Opportunities
All sites offer flexible scheduling, a 15% salary differential, great support from administration, plus a hybrid option (50% days and 50% nights).
Posted - January 17, 2018

ACADEMIC HOSPITALIST
The Department of Medicine at SUNY Upstate Medical University is seeking full-time faculty to expand their established hospitalist program.
Posted - January 19, 2018
Assistant Professor Hospital Medicine
The University of Toledo Medical Center Department of Internal Medicine, Toledo, Ohio, Requirements: MD/DO, Hospitalist. Seeking Assistant Professor in Hospital Medicine.
Posted - January 20, 2018